Click for WaterJet Gallery
Waterjet can cut virtually any material with high precision, leaving a smooth edge, requiring minimal if any secondary operations, while producing parts with no heat affected zone (HAZ), heat distortion, or mechanical stresses caused by other cutting methods.
17ft x 41ft Cutting Envelope
Positioning Accuracy: +/- 0.010″
Repeatablity: +/- 0.002″
9″ Material Thickness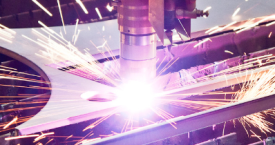 Click for Plasma Gallery
Louisiana Cutting utilizes ESAB's M3 Plasma Cutting System that can perform high speed, low cost standard cutting; high quality precision cutting and marking; and high current thick plate cutting. 
17ft x 41ft Cutting Envelope
Submerged water cutting
Accuracy Capability: +/- 1/32″
3″ Material Thickness
Conductive metals (carbon, stainless, al, etc.)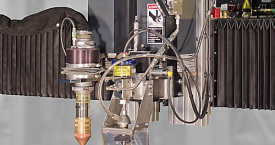 Click for Combination Gallery
WaterJet/Plasma combination cutting allows for the advantage of using waterjet where precision is needed, and also takes advantage of the speed and low cost of plasma.  Consequently precision parts can be made at lower costs with faster turnarounds.  Please call to discuss combination cutting solutions for your needs.
Precision of WaterJet
Speed and Cost Savings of Plasma